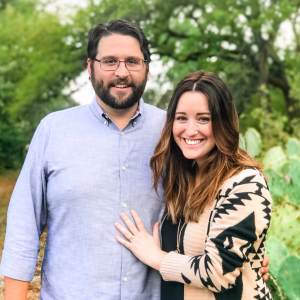 Josh Macklin
Lead Pastor
Josh has been in ministry for over 20 years and has developed a passion for building deep relationships with people. He enjoys spending time having a conversation over a cup of coffee at local shops.
He is an avid sports fan following the Texas Longhorns, Liverpool FC and all his favorite Bay Area teams. Josh was born in California but moved to Texas at age 10, so he is far more Texan than Californian. Josh enjoys good food, black coffee, tacos, and anything Susanna is cooking.
Josh married Susanna in 2013 and together they are raising three young men Joshua, Jackson, and Lincoln. When they are not at home you can find them at a coffee shop, watching a new movie, or spending time with close family and friends.
Ryan Beverly
Pastor
Ryan currently oversees the Worship and Life Group ministries. He studied music at the University of Texas and has toured and played professionally for over a decade.  
As a native Austinite, he grew up loving the unique culture of music and arts that Austin has to offer. He has a passion for encouraging people from all walks of life to know Jesus and reach their full potential.
Ryan is very happily married to his best friend, Kate. On any given Sunday you'll see them leading worship together.  They have a daughter who is the joy and delight of their lives. Outside of church, you can find Ryan watching football, barbecuing something delicious on a grill, and going for a new PR at the gym. 
Mike Cannon
Elder
Mike faithfully serves the church he feels proud to have called home since 2015. Currently, he is the oversight for the Kingdom Kids ministry and Facilities Manager for GCF. Mike also leads the Security Team–an incredible team of men who prioritize creating a safe, secure environment for members and guests each week.   
Mike attended the only university in Texas, A&M. (Whoop!) He is married to the lovely Stephanie, who manages The Lodge at Grace Weddings + Events. Mike and Stephanie are parents to three of the best children ever named Colby, Madison, and Abigail. 
Kasey Christie
Elder
Kasey has an unquenchable thirst for the truth. Because of this, he is passionately driven to ask the hard questions that bring about thought, growth, and a better understanding of God's big plan for each of us. As both a computer engineer and a lawyer, Kasey's quest for the truth applies to his professional career as well.
After an early childhood of living abroad, Kasey met Jesus on a church bus in east Texas at thirteen years old. Although he attended and graduated from Texas universities, Kasey lived for twenty years in the Pacific Northwest. He returned to Texas because God told him to move to South Austin. Upon their return, Kasey and his family found a home at GCF Hays.
Kasey has been married to his high-school sweetheart and best friend, Tanya, for almost three decades. Together they are parenting three amazing young women, Isabel, Hope, and Dorothy, and a slew of pets. If you're trying to track Kasey down, you might find him deadlifting at the gym, performing improvised comedy at his theater, rooting for God's team–the Dallas Cowboys, or spending time with his family & friends at the latest Star Wars movie!