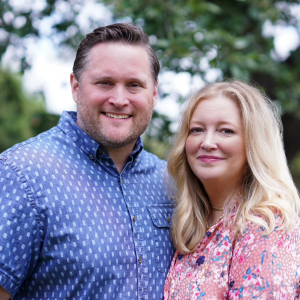 Ryan Beverly
Lead Pastor
Ryan was born in Austin and raised in Buda. He grew up attending church but in high school, Jesus invaded his heart and his life was changed forever. Ryan has served in ministry for over 20 years and he has a passion for encouraging people from all walks of life to know Jesus and reach their full potential. The city of Buda holds a special place in his heart and one of his greatest desires is to see the families of this city flourish through the abundant life that Jesus came to give.
Ryan has been married to his best friend, Kate, for eleven years and they have two children that keep them on their toes in the best way! Outside of church, you can find Ryan watching football, smoking meat, and going for a new PR at the gym.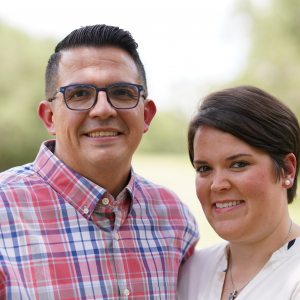 Rob Hess
Pastor
Rob initially visited the church at the invitation of a co-worker. After deeply experiencing God, he pursued God wholeheartedly with a renewed vision and purpose. Rob has been serving in ministry since 2016 and has a heart to build God's Kingdom and a passion for His people.
A proud veteran, Robert served as an Information Systems Technician in the United States Navy. Rob studied at the University of Texas El Paso, where he received his associate degree, and the University of Phoenix, where he received a Bachelor of Science and Business.
Rob is married to the Love of his life, Madison, and they have one son who keeps them on their toes. Outside of church, you'll find him watching Soccer, specifically Liverpool, smoking ribs, or hanging out at Lake Austin with his family.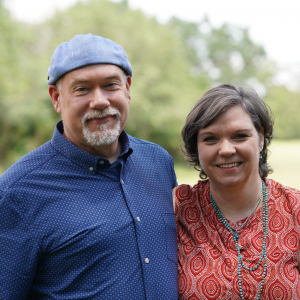 Kasey Christie
Elder
Kasey has an unquenchable thirst for the truth. Because of this, he is passionately driven to ask the hard questions that bring about thought, growth, and a better understanding of God's big plan for each of us. As both a computer engineer and a lawyer, Kasey's quest for the truth applies to his professional career as well.
After an early childhood of living abroad, Kasey met Jesus on a church bus in east Texas at thirteen years old. Although he attended and graduated from Texas universities, Kasey lived for twenty years in the Pacific Northwest. He returned to Texas because God told him to move to South Austin. Upon their return, Kasey and his family found a home at GCF Hays.
Kasey has been married to his high-school sweetheart and best friend, Tanya, for over three decades. Together they are parenting three amazing young women, and a slew of pets. If you're trying to track Kasey down, you might find him deadlifting at the gym, performing improvised comedy at his theater, rooting for God's team--the Dallas Cowboys, or spending time with his family & friends at the latest Star Wars or Marvel movie!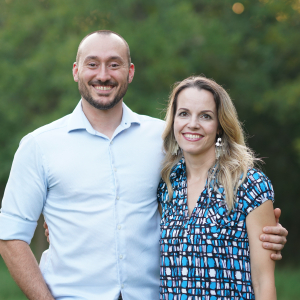 Stephan Vetta
Elder
Stephan was born and raised in Vienna, Austria and moved with his family to Texas, and joined Grace in 2015. Stephan has a passion to teach, train and challenge people, so they can become everything God called them to be.
Stephan is married to the love of his life Jutta, for 15 years, and they homeschool their four children. The Vetta family resides in Kyle, TX.
If you are ever in the area, stop by his house to say hello but make sure to be willing to try European food, play board games, and watch out for the German Shepherds.