The scripture that we base our Ladies' Ministry on is Ecclesiastes 3:11 (NLT): "God has made everything beautiful for its own time. He has planted eternity in the human heart, but even so, people cannot see the whole scope of God's work from beginning to end."
The seeds we've received we will sow into the hearts of women, in order to sprout ministries causing their spirits to bloom in every season, and produce a harvest of grace.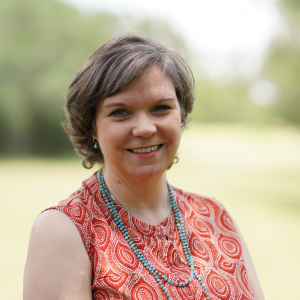 Tanya
INBLOOM LEADER
A gift for encouragement and a passion for building relationships leads Tanya to delight in meeting and serving women in the chapter of life they are in now.  Tanya is certain that God has poured unique gifts into each woman.  This is true regardless whether that woman is single or married, a new mom or an empty nester, working full time or retired.  Tanya is excited to help each woman to discover those gifts, grow, and become all God intends. 

Tanya was born in Paris, Texas, and grew up attending church with her family.  However, it was at summer church camp that Tanya met Jesus when she was 12.  Tanya graduated from Paris Junior College and Texas Tech University, with an Associates and BA in Art. 

Tanya has been married to Kasey, her high school sweetheart and best friend, for 29 years.  Tanya and Kasey feel blessed to be parenting three amazing young women, Isabel, Hope, and Dorothy.  This active family also includes a menagerie of 3 dogs, a guinea pig, and a turtle.  You can usually find Tanya painting, teaching, enjoying time with family & friends, figuring out how to cook comfort food with a healthier twist, or finding her lost cup of coffee in the microwave!